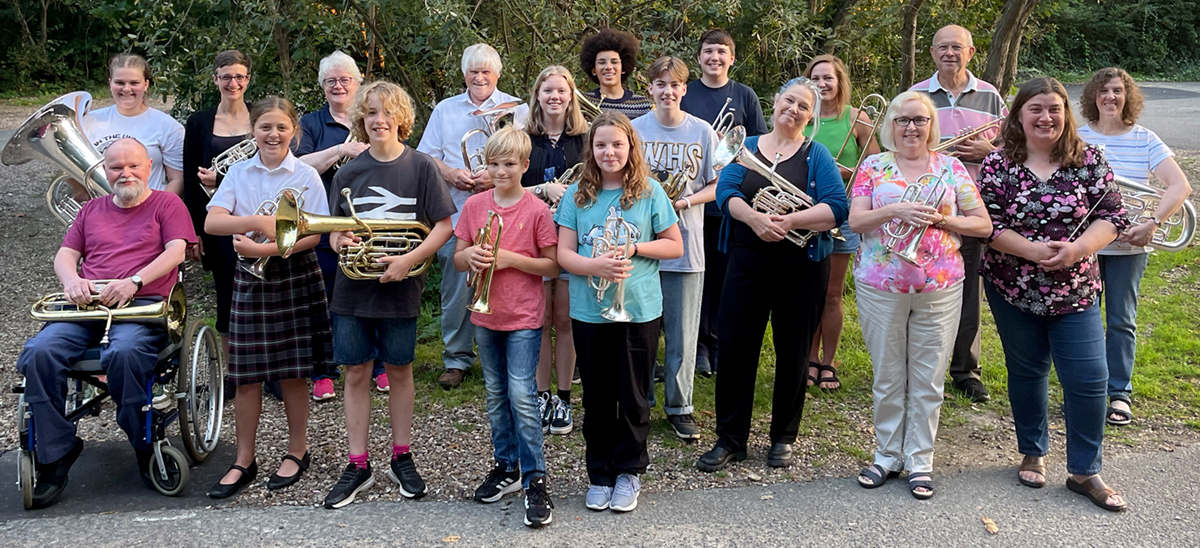 Who are 1st Class Brass?
1st Class Brass is a band for brass players of all ages and abilities and was set up in October 2013. 1st Class Brass aims to provide members in Colchester and the surrounding area with safe, secure and affordable access to ensemble music whilst furthering the traditions of the brass band movement. 1st Class Brass works to achieve the highest standards of musicianship, in a relaxed environment and contributing to community life. As a member of 1st Class Brass you will perform in an end of term concert three times a year as well as performing at other concerts / engagements that the band has been booked for. There is also the chance to attend workshops which are held during the school holidays.
Prospective members are welcome to come and try the band before committing to joining full time. 'Visiting Players' are welcome to play in up to 2 rehearsals (non-consecutive if they wish) free of charge, after which they must agree to regular weekly payments to carry on playing with the band.
1st Class Brass understands the need to look after their band members. The Musical Director and a number of adult band members hold a current DBS check (formerly CRB) and one of the parents who regularly attends rehearsals is a registered First Aider. 1st Class Brass has a Safeguarding and Band Welfare Officer (please see our Child Protection Policy and Procedures document for their contact details) who can be approached by either band members or the parents / carers of band members regarding any matters concerning the band. The welcome pack given to all new band members (and parents / carers of under 18s) contains our Child Protection Policy and other information on how we safeguard our band members who are under 18 years old. 1st Class Brass also operates a Band Buddy system where some of the young adult members ensure that any new recruits happily settle into band life and are a point of contact for any questions or queries the new recruits may have. 
Unfortunately, 1st Class Brass does not have any instruments that can be loaned to band members, however, instruments can be hired from local music shops and more information can be obtained from the Musical Director regarding this.
Rehearsal Venue
St. John's and Highwoods Community Centre
Highwoods Square
Colchester
CO4 9SR
1st Class Brass rehearses every Friday during term time from 6:30pm – 8pm.